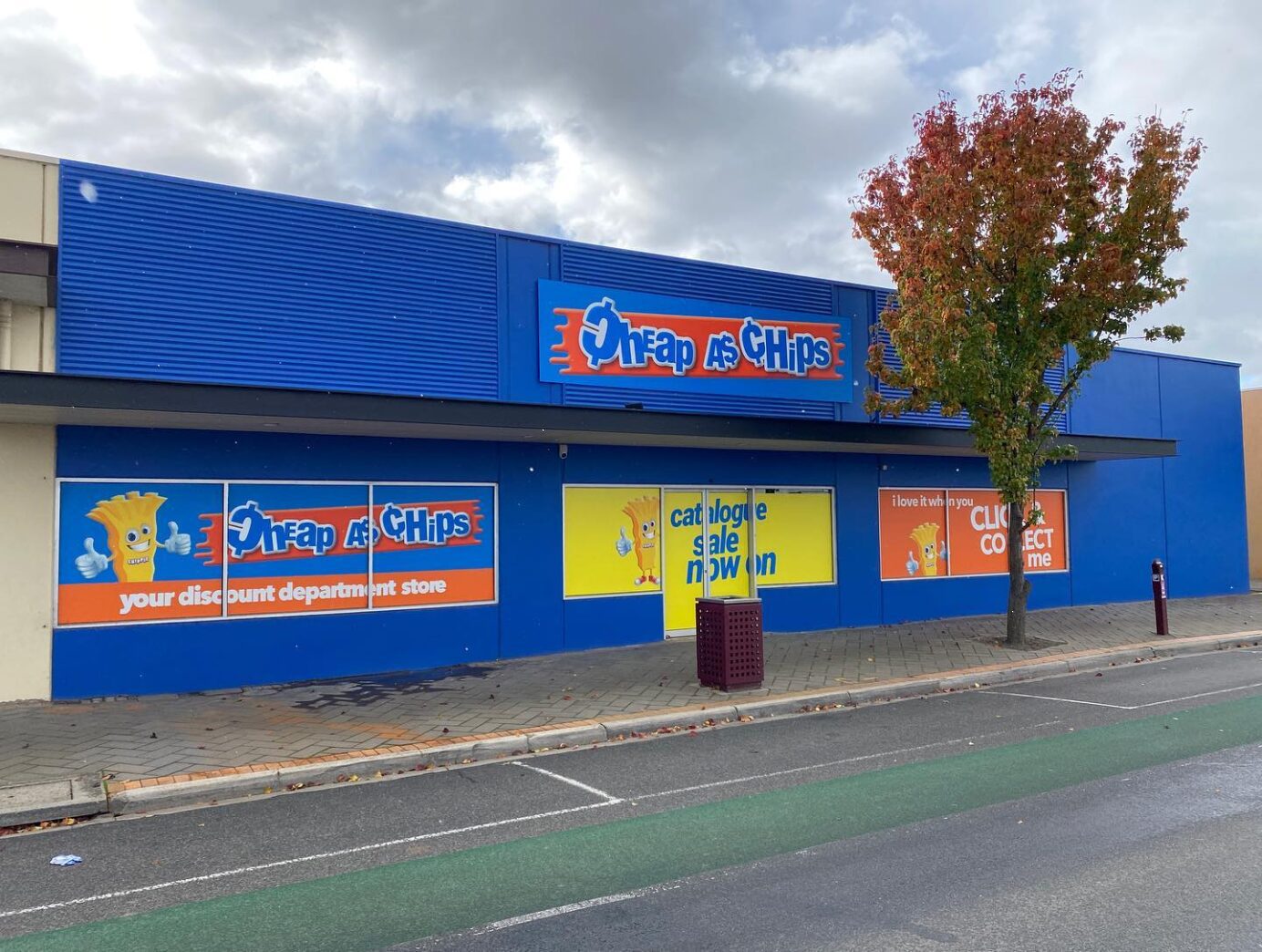 Cheap as Chips isn't your average local discount department store.
And we're not your average local custom sign company.
Hence, we've had a great working relationship over the years.
Perhaps it's because we have the same goal in mind.
That is, an experience that will leave you feeling great about our value, our products, and our service.
100% Australian-owned and operated, Cheap as Chips started in 1985 with a store in Morphett Vale South Australia and have since grown into a company with 40+ stores.
Just one of the many national brands using Signclass as their preferred signage partner.
Here are some of our recent installs at Horsham, Benalla, Wonthaggi, and Morwell, ably assisted by Hey Charlie Designs.