Country Blinds, Curtains and Shutters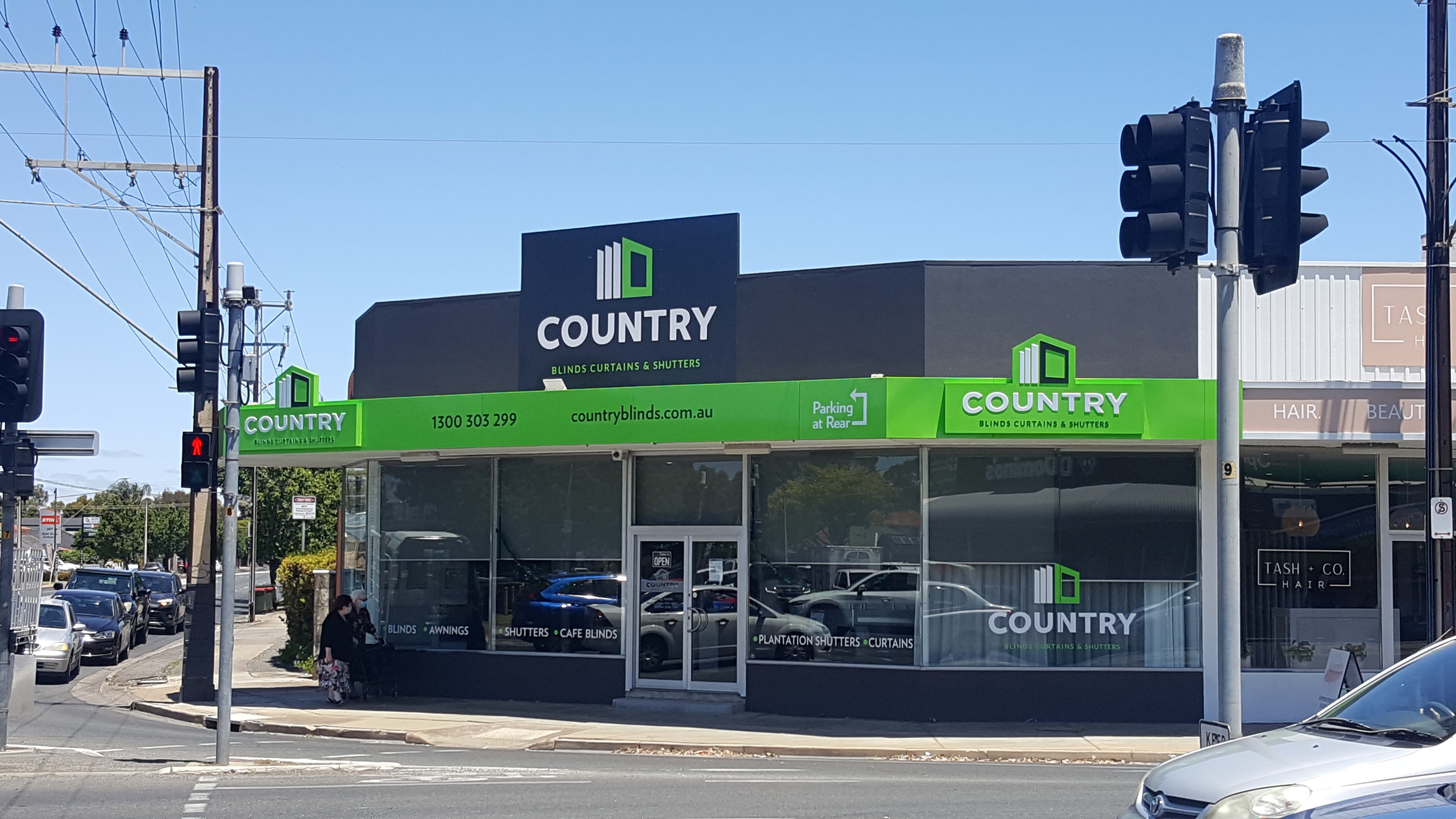 For over 30 years Country Blinds Curtains and Shutters have improved the view for thousands of South Australian families.
As they say, 'invest, add value ……. because beyond the home you have is the home it could be.'
Swap 'home' for business and never a truer word was said.
CBC&S understand the importance of investing to improve peoples' view of their business and are now enjoying the return of becoming one of South Australia's most iconic brands.
It's been a pleasure to continue to help them accomplish this, with the opening of their new Henley Beach showroom.
We particularly love the new lightboxes on this project.
An absolute standout at the intersection of two very busy roads.
Why let your brand sit in the dark all night?!!