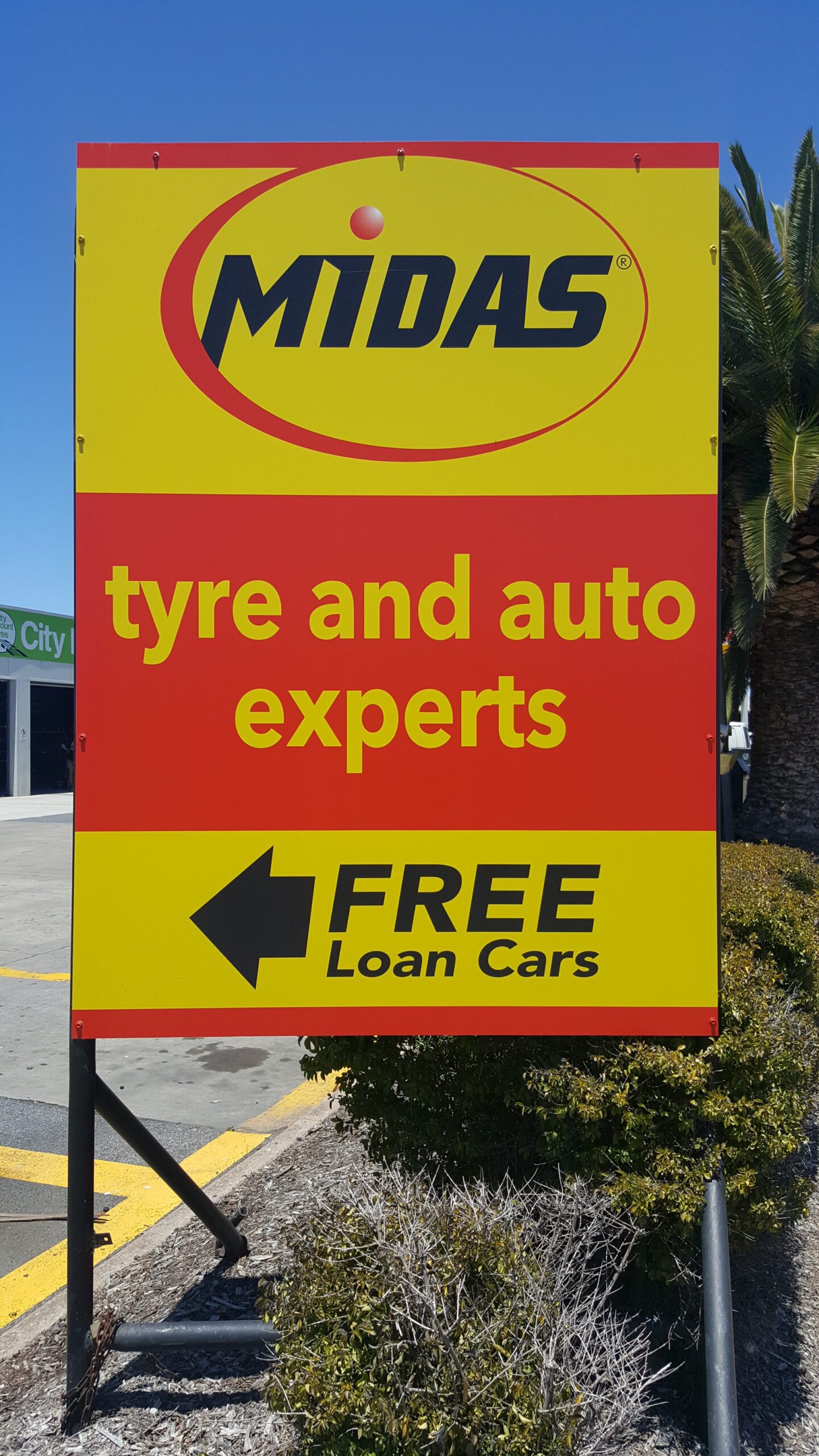 Do you know how many people are driving around overdue for a service, or with tyres that need replacing?
Lots.
Do you know why people put off getting it done?
Because it's inconvenient.
Do you know what people pay for?
Convenience.
Do you know who offers a free loan car while they work on yours?
The team at Midas Port Adelaide.
Do you know what you do with a ripper offer like that?
You put it on a bloody big sign out the front roadside so everyone driving past can see it.
Nice one guys.