Roland VersaUV® LEJ-640 Hybrid UV-LED Flatbed Printer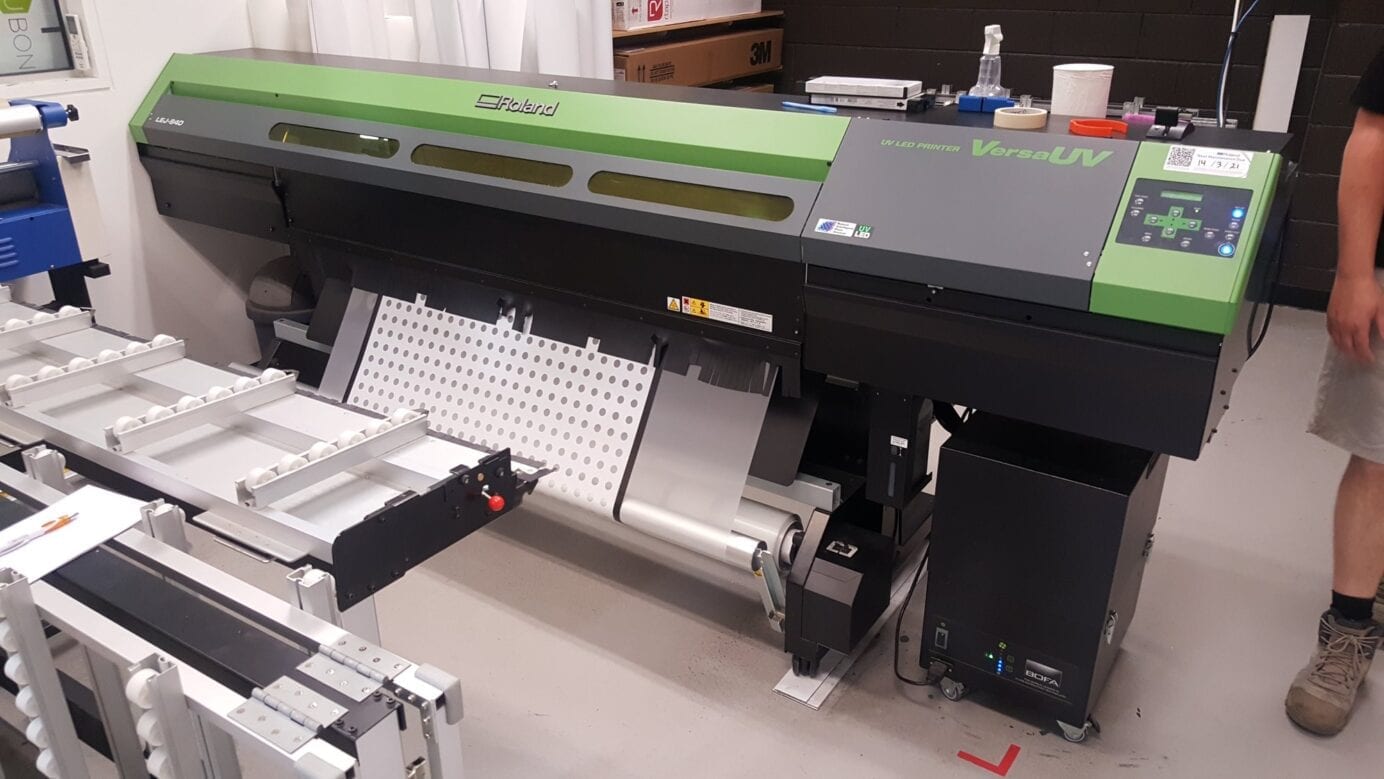 Checkout this bad boy – one of only two in South Australia!
Representing the height of print innovation, the LEJ flatbed printer can produce a massive range of large-format print for custom sign graphics.
It dramatically increases the power of creativity when designing your new custom sign, by exploring colouring at a whole new level.
Oh, and it also prints white.
Now that may sound like no big deal, but in the custom sign game being able to print white opens your business to a whole new world of design possibilities.
Want to explore your options? You're more than welcome to arrange a demonstration with us.
The LEJ-640 hybrid UV LED flatbed printer opens your business up to new possibilities in custom products and displays. Create everything from packaging prototypes and POP's to wide-format signage, décor, exhibits, custom printed upholstery, window displays and more.
For a touch of class…….Signclass.
Discover what you can do by contacting us today.