MM Electrical continues to grow and expand putting it's brand in front of potential new customers every day.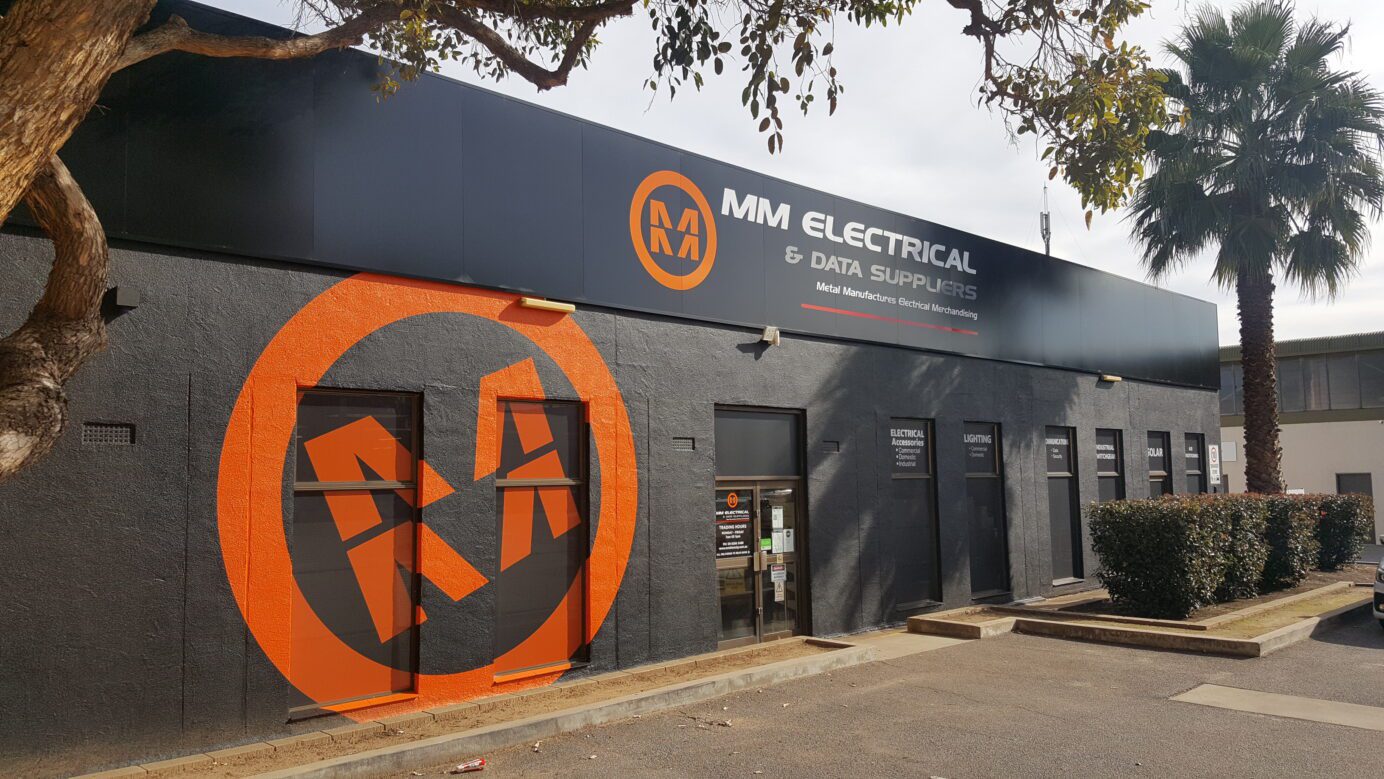 We've been doing this for many years now and the greatest joy we get is seeing our regular, long-term customers grow and expand.
Of course, we like to think our custom sign solutions have always ensured they are not only making a great first impression with potential new customers but are a constant reminder why existing customers should come back again.
We've said it before and we'll say it again, your signage is the public face of your business and is often the first touch-point people engage with your brand.
Out of sight, is out of mind.
Our recent project for MM Electrical is a prime example of a local business putting itself in front of potential customers every day with a great first impression.
When was the last time you updated your business signs?
For a touch of class, try Signclass – the most convenient way to get a custom sign solution for your business in Adelaide.
Designed, made and installed from our manufacturing facility at Brompton.
Local solutions for local business.
Other popular custom sign ideas:
RC Automotive experiences remarkable growth thanks to remarkable custom sign strategy.
Pharmacist Advice uses new shopfront and in-store signage to confirm its commitment to the local community's well-being.
Spartan promotes it's huge range of appliances using a huge range of eye-popping signs at it's two big showrooms.
CircoBats bounces onto the scene with custom printed metal fascia signs announcing their community circus.
Riot debunks canned wine myth with stunning streetscape custom retail signage at their new cannery and cellar door.
Zancott Traffic hit the road with custom designed vehicle signs across their entire new fleet of traffic management utes.
Lobethal Lutheran's grand custom pylon entrance sign is promoting a vibrant message of quality education to local community.
Metcash powers ahead with stunning custom sign package at their new multi-million dollar distribution hub.
KOZCO efficiently reduce their marketing costs, with eye-catching custom streetscape signs at their new showroom.
Bega gets the keys and pounces for growth, rebranding sites with a full company sign fit-out.
Opal launches with a stunning splash of colour using custom metal signs.
Schindler handmade sign adds the extra to the ordinary.
Nutrien custom shop signs push new brand further.
Nazareth communicates purpose, vision, and mission with stunning bus graphics.
Edible Blooms window signs add a world of colour to the world of gifts.
Country Blinds use eye-catching custom fascia signs to sell family story of quality.
Explorer sells traveling lifestyle with stunning new shopfront signs.
Kent Civil engineers custom outdoor sign strategy for new location.
At BWS you'll always find a great way to celebrate, thanks to their smart retail signs.
Access brings people to it's door with highly visible printed fascia signs.
MM Electrical sparks new local presence with indoor and outdoor custom shop sign fit-out.
Related products:
business signs, company signs, building signs, outdoor signs, fascia signs, street signs, entrance signs, freestanding signs